10.05.19 - Plumby's Moving Party! + GREY SAIL LITTLE SISTER RELEASE PARTY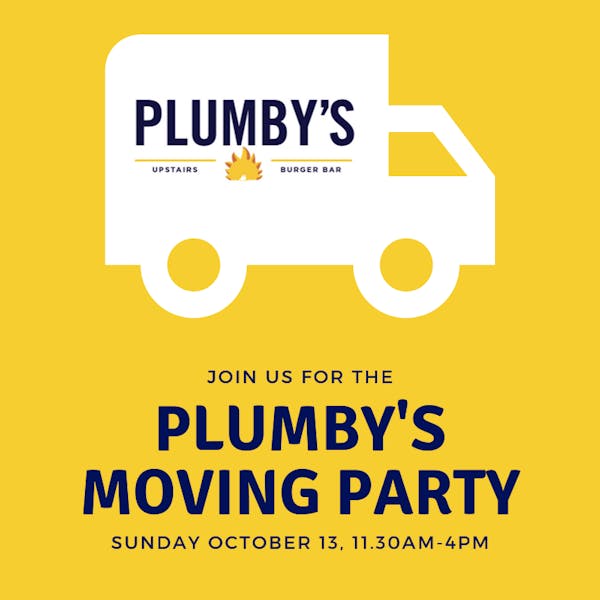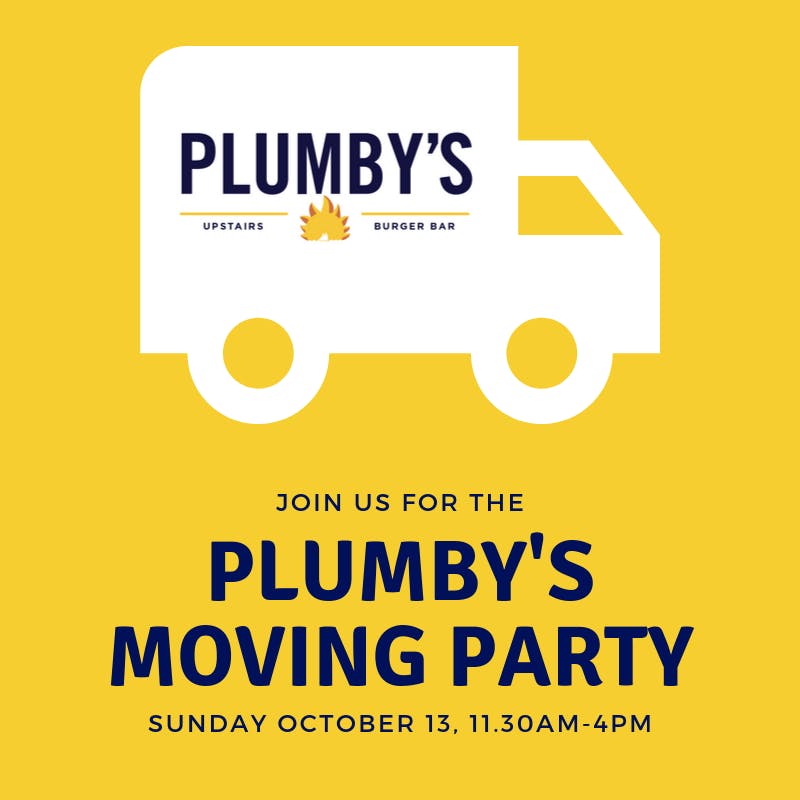 We have heard you loud and clear! More PLUMBY'S more often
Since opening up PLUMBY'S at the top of Brick Alley, the feedback and support has been overwhelming. Which is why we are moving PLUMBY'S to its own location!
To celebrate the move, we are throwing one last hurrah for our burger bar down at Brick Alley. So join us next Sunday, October 13 from 11.30am-4pm as we host the official PLUMBY'S Moving Party.
Brick Alley Bourbon Barrel-Aged Stout Release
To get the party started, we will be tapping our Bourbon Barrel-Aged Stout, brewed up exclusively for us by our good friends at Grey Sail Brewing.
Last year we partnered up with 4 Roses Bourbon to bottle a proprietary Brick Alley bourbon offering. We then sent Grey Sail the barrel that was used for our bourbon. Come and taste the results for yourself on Sunday
Grey Sail Little Sister Release Party!
And to make the party even better, those same friends from Grey Sail Brewing will be joining us from 1-3pm as we host the release of their latest brew, Little Sister.
As part of the celebration, we will be donating $1 of every Grey Sail purchase to our Brick Alley Cares Foundation. Good beer paired with a good cause is a win-win for everyone.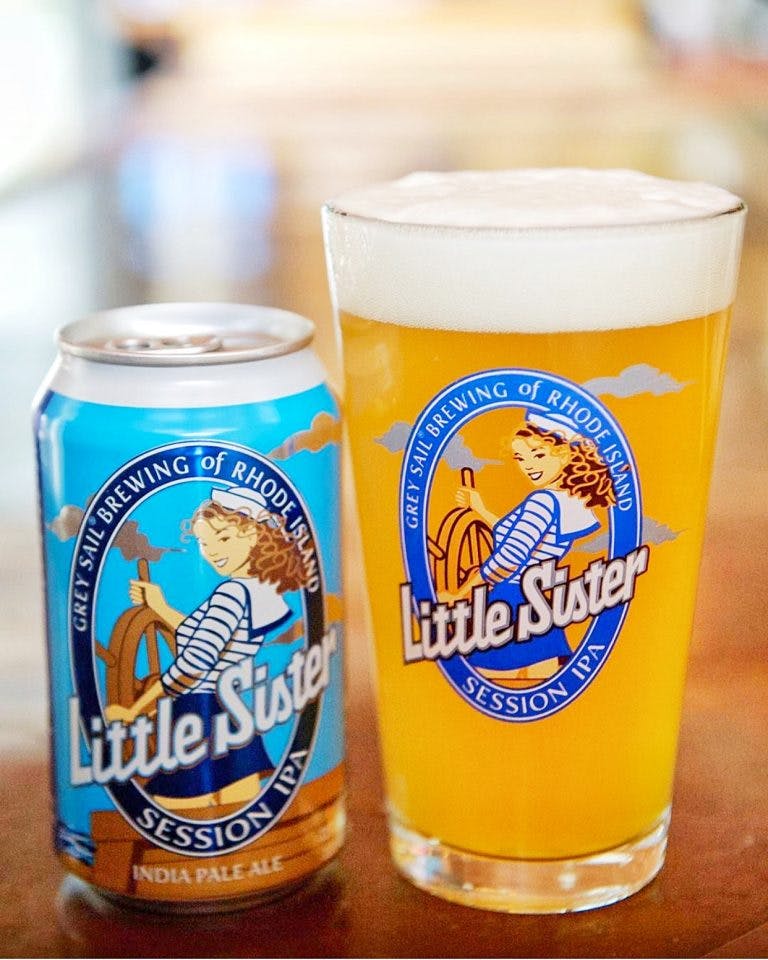 Moving Party Raffle
In addition, we will be holding three raffles the day of the party. You will receive one raffle ticket with every Grey Sail purchase.
The raffle prizes are:
$100 Brick Alley Pub Gift Card + 2 Tickets to see the Big Lebowski at the Jane Pickens Theater on October 29. (These tickets are donated by our friends at WhatsUpNewp)
2 Tickets to see the Boston Celtics vs. the Sacramento Kings on 11/25/19.
2 Tickets to our Bourbon, Beer & Wine Wine Party on 11/15/19.
Thank you all again for your support of Brick Alley and PLUMBY'S. We are excited to share in this celebration with you and look forward to the next chapters ahead!